Return Policy
Need to return a product? No worries we still love you.
We offer a 14 day return period should you change your mind about your order.
Simply notify our Support Team by filling in our Product Return Form and someone will be in touch to help you through the return process.
Unwanted products should be returned undamaged and in their original packaging. Please note that in the case where you've changed your mind you are responsible for the cost of returning the product.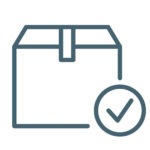 Once our team has checked your return meets the necessary requirements you will be receive a full refund. Please note customers who experience germination issues may qualify for replacement seeds or a store credit, refunds are not possible.